January 20, 2021
Adopt-a-Family
Adopt-a-Family
Over this last holiday season ABF paired 23 families with sponsors for our annual Adopt-a-Family program. Here is what a few of the families had to say about their experience:
The Ray Family:
We would like to thank you for adopting our family and making this Christmas extra special for all of us. The kids loved everything they received and are forever grateful to receive such an amazing honor. So we would all like to say a big thank you from the Ray family to all of you.
With Love, The Rays
The Ruiz Family: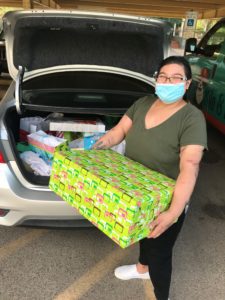 Thank you so much for the wonderful gifts!  Everyone loved their gifts and the children were so surprised!  The kids were so happy to receive items that they love. We had a very merry Christmas because of you!
With Love, Ruiz Family
The McInturf Family:
Thanks so much for each very thoughtful gift you have given us…we truly appreciate it!  The laptop really blew me away – I wasn't expecting a touch screen at all but I'm looking forward to using it once I start school!  Lord bless your hearts and your giving spirits…we really appreciate it!
Love, McInturfs