October 15, 2020
Why I Give
Kercsmar & Feltus is proud to support the Arizona Burn Foundation again this year, during this unprecedented time.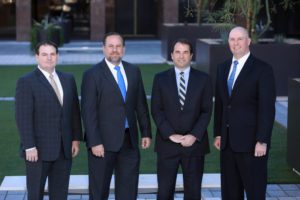 From the firm's beginning, we have been focused on our community as well as our clients. Our firm actively fosters a culture of mutual respect and community leadership. Kercsmar & Feltus attorneys regularly serve on non-profit boards, bar leadership committees and community volunteer organizations. All of the firm's attorneys are encouraged to "give back," because our community is also our clients' community.
Kercsmar & Feltus has been a proud supporter of ABF for a number of years, but this year feels different. Everyone has seen the hardship and pain arising from the pandemic. But we have also seen an outpouring of hope and support from all sectors of the community, and with that spirit we again partner with ABF for this year's virtual event. Let's celebrate the courage of all the survivors this year and every year!